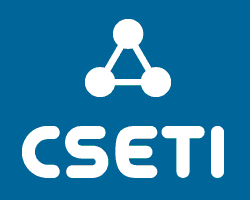 Op 22 april 2013 verscheen de documentaire Sirius. In deze documentaire over het werk van Dr. Steven Greer en CSETI werd een 13 centimeter humanoïde wezen getoond. En uit onderzoek blijkt dat het wezen (dat uiteindelijk een menselijke deformatie bleek) 6 jarige leeftijd heeft bereikt. Het formaat van het wezen dat getoond wordt is een indicatie dat men het publiek niet wil overweldigen met grote en daarmee angstaanjagende ET lichamen.
Wederom wordt de UFO disclosure langzaam (gemengd met veel desinformatie) aan de massa's gevoerd om ze te conditioneren voor de volgende onthulling van hogerhand. We hebben het gezien aan het gedrag van NASA dat steeds een volgende kleine stap aankondigt als het gaat om leven op andere planeten. Ze weten allang hoe het zit. De bevolking dient volgens hen echter langzaam geconditioneerd en geacclimatiseerd worden aan een nieuw paradigma en de controleurs hopen hierdoor dat zij het paradigma mogen kiezen of op zijn minst enige invloed kunnen blijven uitoefen op dit nieuwe paradigma.

(13 centimeter korte misvormde menselijke humanoïde)
Verschillende ET wezens zijn hier altijd af en aan aanwezig geweest op deze planeet. Veel van hen maar niet allen zijn humanoïde. Veel van hen zijn niet fysiek en worden aangeduid door ons en anderen als ED (Extra Dimensioneel).
Verschillende ET/ED's hebben verschillende agenda's. Niet allen zijn vriendelijk. Bang zijn voor deze wezens helpt niets en ze aanbidden is ook geen waardige optie.
Veel fracties binnen de verschillende geheime genootschappen zijn voor UFO diclosure. Sommigen willen dit om openheid te creëren en anderen willen dit om bevolkingen te manipuleren.
Het feit dat het wezen uit de film wel of  niet van buitenaardse komaf was, doet verder niet terzake, de idee is geplaatst in het bewustzijn van de mensen dat er buitenaards leven zou kunnen zijn. Dit was een doordachte disclosure actie met hoogstwaarschijnlijk orders vanuit de geheime genootschappen.
Hieronder wederom een kleine selectie van doorgaans militaire getuigen betreffende het UFO fenomeen:
The Anchorage Incident – FAA Division Chief John Callahan getuigenis
Lights Over Edwards AFB — Sgt. Chuck Sorrells getuigenis
Encounter Over The Atlantic – Commander Graham Bethune getuigenis
"From the AIRCAT Files" – NASA onderzoeker Dr. Richard Haines getuigenis
"Sighting on Flight 94" – Voormalig Airforce piloot Neil Daniels getuigenis
NASA astronaut en "6e" man op de maan – Edgar Mitchell getuigenis
Binnenkort meer…
Zie ook: Programmering van het ego en nieuwe informatie, 'Niet menselijk' lichaam gevonden en UFO doofpot documentaires van kwaliteit, Nog meer 'UFO disclosure'… (video's)