Onderzoeker en radio presentator Bill Cooper (William Cooper), nam in de jaren 90 de tijd om het grote publiek bekend te maken met de mysterie religie van Babylonië, gnosticisme en het luciferanisme dat gepraktiseerd wordt door de controleurs sinds hun bestaan. Deze occulte kennis begrijpen is doorgaans moeilijk voor de non-geïnitieerden.
In zijn radio programma (Hour of the Time) doet William Cooper een poging om de profanen inzicht te geven in het denken van de controleurs en haar geloofsovertuigingen. Het is belangrijk om te weten hoe de controleur (de "vijand van de vrije mens") denkt. Alleen als men weet hoe de tegenstander opereert kan men zich tegen zijn aanvallen beschermen.
Onder deze link is het audio archief van Bill Cooper's radioprogramma the hour of the time te vinden. Individuele uitzendingen zijn te downloaden in .mp3 formaat.
Onder deze link de zijn de transcripten van de gehele serie te vinden (als .pdf).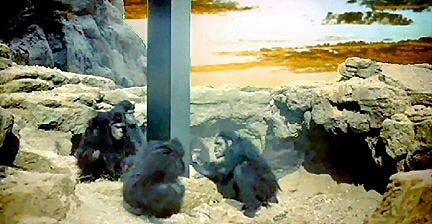 Het gaat er niet om of men de doctrines van de mysterie religies geloofd of niet, het gaat erom dat men weet wat de luciferanen geloven en naar welke overtuigingen zij handelen.
Bill Cooper werd vermoord vanwege zijn pogingen het grote publiek te ontwaken.
Hieronder alle uitzendingen van de mystery babylon serie op een rij.
bron: Hour of the time
Taal: Engels
vorm: audio/video
1e uitzending: "Dawn of Man" op youtube
2e uitzending: "The Sun of God" op youtube
3e uitzending: "Egypt Magic" op youtube
4e uitzending: "Osiris and Isis Pt.1" op youtube
5e uitzending: "Osiris and Isis Pt.2" op youtube
6e uitzending: "New World Order & Freemasonry" op youtube
7e uitzending: "Maitreya" op youtube
8e uitzending: "Ecumenism" op youtube
9e uitzending: "Initiation" op youtube
10e uitzending: "Gnosticism" op youtube
11e uitzending: "The Assassins" op youtube
12e uitzending: "The Assassins & The Templars" op youtube
13e uitzending: "The End of the Templars" op youtube
14e uitzending: "The Skull and Bones" op youtube
15e uitzending: "The Roshaniya" op youtube
16e uitzending: "Quotes by Freemasons" op youtube
17e uitzending: "Sun Worship" op youtube
18e uitzending: "Bibliography" op youtube
19e uitzending: "Lucifer Worship" op youtube
20e uitzending: "68th Convocation of the Rose Cross Order" op youtube
21e uitzending: "William Morgan Interview Pt 1" op youtube
22e uitzending: "William Morgan Interview Pt.2" op youtube
23e uitzending: "William Morgan Interview Pt.3" op youtube
24e uitzending: "Jordan Maxwell Interview" op youtube
25e uitzending: "America's Assignment with Destiny Pt.1" op youtube
26e uitzending: "America's Assignment with Destiny Pt.2" op youtube
27e uitzending: "America's Assignment with Destiny Pt.3" op youtube
28e uitzending: "In the Coils of the Coming Conflict" op youtube
29e uitzending: "Lucifer 2000 [VIDEO]" op youtube
30e uitzending: "The Godmakers & Bo Gritz" op youtube
31e uitzending: "United Nations Meditation Room" op youtube
32e uitzending: "Mystery Exposé" op youtube
33e uitzending: "Aid & Abet Newsletter" op youtube
34e uitzending: "Luxor, The Source of Light [VIDEO]" op youtube
35e uitzending: "Secret Societies & Vatican II" op youtube
36e uitzending: "From Babylon to Christianity" op youtube
37e uitzending: "Rose Cross College Pt.1" op youtube
38e uitzending: "Rose Cross College Pt.2" op youtube
39e uitzending: "Rose Cross College Pt.3" op youtube
40e uitzending: "The Occult History of the Third Reich Pt.1" op youtube
41e uitzending: "The Occult History of the Third Reich Pt.2" op youtube
42e uitzending: "The Occult History of the Third Reich Pt.3" op youtube
43e uitzending: "Darkness [BONUS]" op youtube
Binnenkort meer…
Zie ook: Behold a pale horse en het topje van de ijsberg, William Cooper (interview) en Bill Cooper in California – The Porterville Presentation